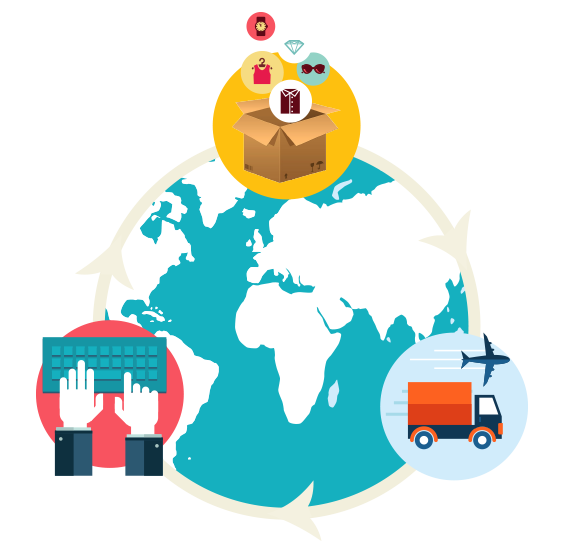 DuTec – your Online e-Fulfillment Partner
e-Commerce Logistics
Internet Fulfillment Services
e-Retailer Fulfillment
B2C Retail Fulfillment
Online Order Fulfillment
DuTec provides a seamless "backend" e-fulfillment service seupporting businesses and end users (e-Retailer fulfillment B2B and B2C). This service includes Pick Pack & Ship, Warehousing and Inventory Control. We currently provide these services on a pan European basis to many of our Global customers.
DuTec has excellent shipping rates for Domestic and International consignments and has the ability to link live updates to your system if required. Our internet fulfillment service also includes an efficient Returns Handling Process, that can if required be managed by our multi-lingual support team and when applicable involves the reintegration of returns into inventory promptly.
Consumers want to receive their online orders as quickly as possible – this is the main reason why you should utilise DuTec's speedy, flexible and efficient e-commerce logistics service. We treat each e-retailer individually and offer tailored solutions to suit each client's specific needs. Orders should be shipped on the same day they are ordered! hence, work with DuTec as we have a fast and accurate order processing system.
Why DuTec..?
Individual Pick & Pack
Bulk Pick
Custom configuration / Value Add Services
Build to Order or Build to Stock
Software integration, flexible front end tied into shopping cart systems
Fast and precise dedicated services
Demand driven high-accuracy fulfillment
A1 Customer Service
Distribution from DL Letter size through to Pallets
Inventory Management & full traceability on stock movement
ISO Compliant & Continuous Auditing (both internal & external)
We will look after your complete online ordering process: from receipt of orders direct from your website, to storage & inventory control of all of your products, through to completion of the e-fulfilment service with Pick, Pack & Ship of your order anywhere in the world. Partner with DuTec to fulfil all of your e-Fulfilment needs and see the beneficial effects in your customer's satisfaction rates!!
For further information on our e-Fulfillment Services call +353 61 498034.