Supply Chain Solutions for bulk fulfilment in Ireland & the EU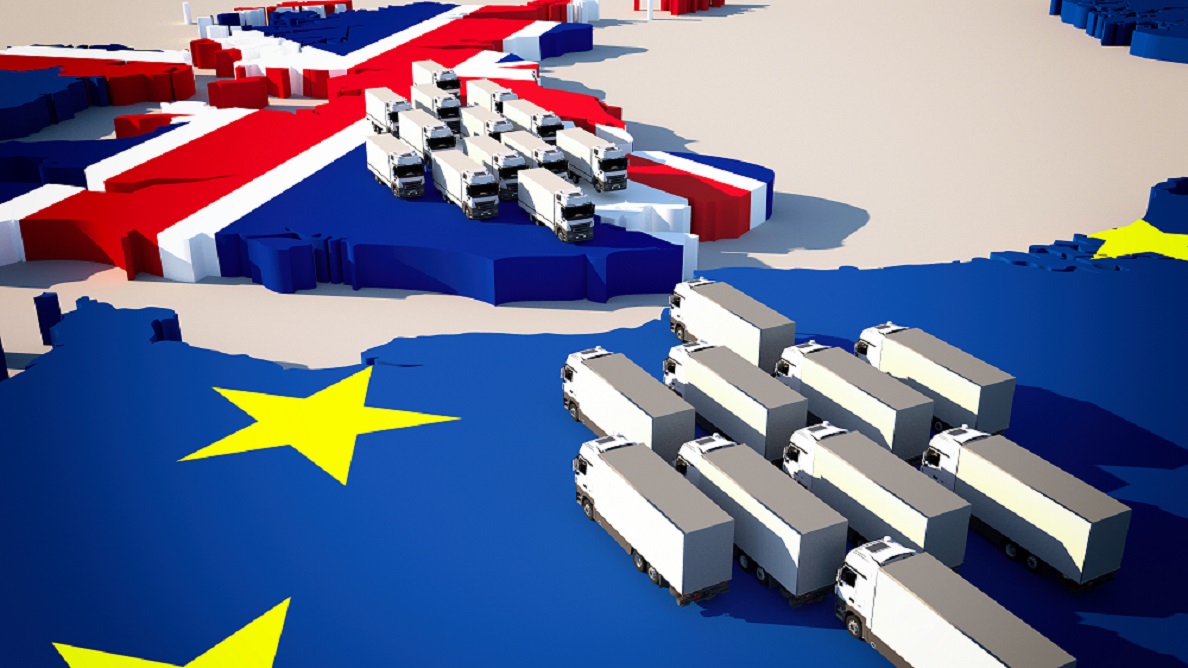 Logistical turmoil for UK brands shipping to Ireland & the EU
British exporters to Ireland and the mainland EU have had to deal with extra paperwork and costs because of the border checks put in place on 1st January due to Brexit. Which has caused a dramatic increase in shipping costs, delays and burdensome levels of administration. In addition, some customers are experiencing nasty surprises in the shape of unexpected extra carrier costs and taxes when buying from UK brands. In addition, both end-customers and brands alike are discovering how difficult it is to return a purchased item as the logistical consequence involves sending an item back from the EU to the UK.
Don't give up on Irish and EU business
The Irish market is experiencing a post-Covid economic bounce with consumer spending in Ireland now 10% higher than before the pandemic. Ireland is the UK's fifth largest export market, in 2019 exports to Ireland totalled £36.6bn.
It is easier for a UK company to sell in Ireland than in any other European market. We share the same language, terminologies, and many of the same business processes. There are long-standing trading relationships built up over many decades and there is established demand for UK goods in Ireland. We share the same advertising channels, TV, newspapers, magazines and social media, so Irish consumers are very aware of, and attracted to British products.
How to successfully fulfil Irish and EU orders
Providing solutions to post-Brexit/covid issues, Irish logistics company DuTec offers a comprehensive supply chain solution and logistics service which takes the pain out of any UK company's UK to Ireland (+/or UK to mainland Europe) fulfilment operation.
Limerick-based DuTec has decades of experience and expertise in helping many UK companies export to Ireland. Using this knowledge DuTec has configured a post-Brexit service which can help firms overcome borders, customs, cross border taxes to save time and money and provide efficient, hassle-free delivery to Irish customers.
UK brands can effortlessly bulk ship from their own manufacturing site in UK or from overseas suppliers to DuTec, which then fulfils end-customer orders in Ireland, Northern Ireland and elsewhere in the EU.
With its bespoke distribution software and purpose-built warehousing facility the firm is perfectly placed to assist UK exporters in regaining market share in Ireland. The benefits of using DuTec include:
Reduced delivery time – Next day delivery for consumers
Reduced shipping costs – Ship directly from suppliers to DuTec
No more red-tape – DuTec will clear non-EU inbound products through customs
No import charges – DuTec will clear EU made products through customs
Returns facilitated – Hassle free returns for supplier and end customer
When partnering with DuTec take advantage of:
No borders
No customs
No cross-border taxes
No delays
For hassle free, cost-effective and timely deliveries of large quantities to Ireland and the EU
Solve the Inbound to EU stock challenge
Ship product from your suppliers direct to DuTec
Manufactured in the EU? There are no import charges
Manufactured outside of the EU? We will clear your inbound product though Irish customs for you.
How to get an EU VAT number
Want an EU VAT number? We will help you register for whichever countries you need.
eCommerce Supply Chain Solution
Modern, scalable systems, processes and an experienced team that can take logistical fulfilment pain out of a company's operations. DuTec are ISO 9001/2015 certified.